Applications
Infrared Thermography
Thermal Imaging is currently being used in a wide range of applications. Applications include industrial maintenance, electrical, mechanical, R&D, roof monitoring, crime prevention, medicine, veterinary, electronic component analysis, military and many others. Thermal Imaging has proven to be a useful and profitable technology.
Advanced Integrated Technologies specializes in industrial applications for non-destructive preventive maintenance, analysis and monitoring. We also perform flat roof monitoring for water leakage and insulation effectiveness.
With today's rising utility costs, you can not survive without these types of monitoring services.
Below are some examples of how thermal imaging is effective in locating problem areas before they become problems: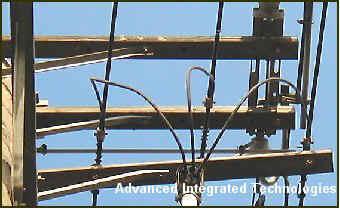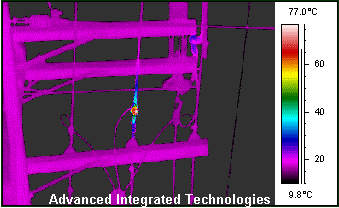 Electrical Distribution - 480V Connection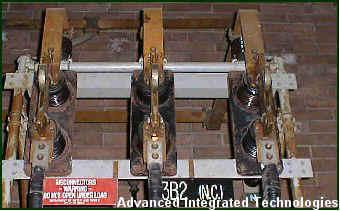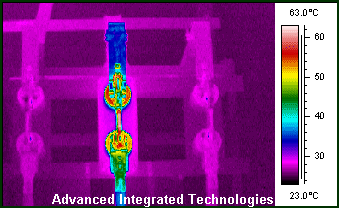 Electrical Distribution - 4160V Switch Connection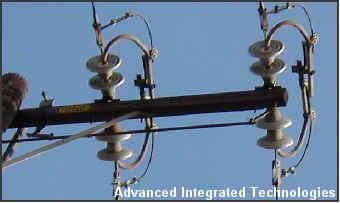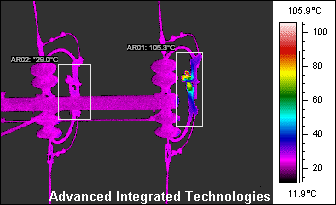 Electrical Distribution - 12KV Switch Connection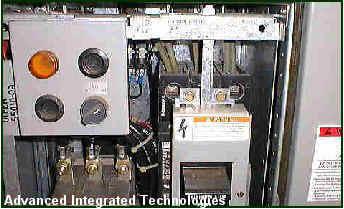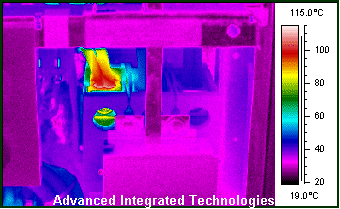 Electrical A-Phase Breaker Connection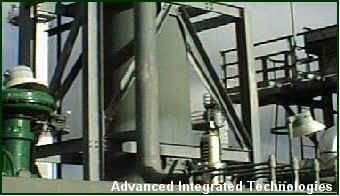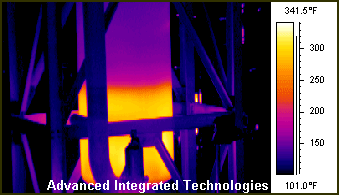 Level Control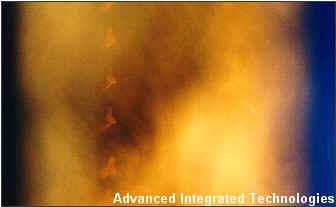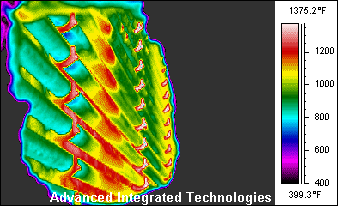 Furnace Tubes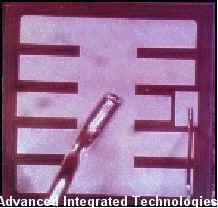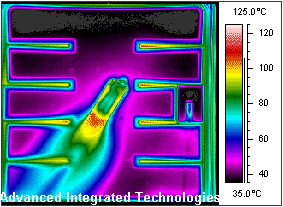 Electronic Micro Circuits (0.25" square)
For more information on infrared thermography might be applicable to your industry, contact us.